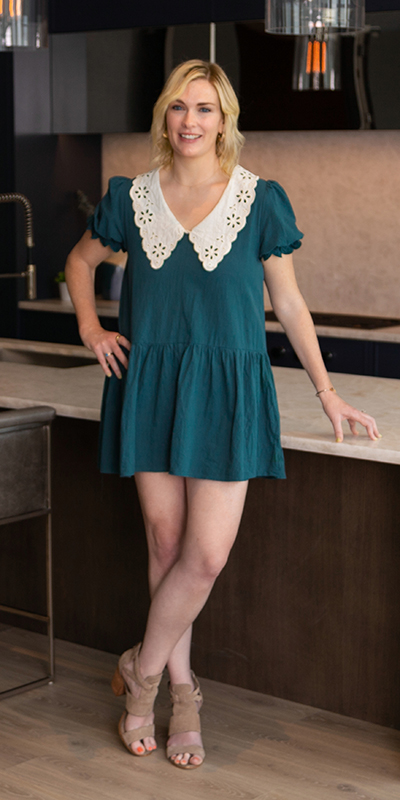 In real estate sales, details matter. If you do the little things well — show up on time, keep in touch with clients throughout the process, quickly respond to inquiries, stay organized and plan ahead — it adds up, according to Shanley Henry, a broker with Compass.
"Realtors should be like consultants who guide you in your decision, not add pressure to buy or sell," Henry says. "I will help you weigh the pros and cons, provide advice on what I think the path forward is, but ultimately, the decision is yours."
This work ethic has paid off. She earned a 2018 Rookie of the Year award, reached 2020 Gold Level Producer status, and was awarded the Top Producer Award for 2021 by Chicago Association of Realtors. Before real estate, she worked in sales for a tech start-up. "I wasn't feeling the passion for it that I wanted to feel in my work," she says. "Simultaneously, I was going through my own home purchase, and I saw the potential for a lot of synergies with how I worked with my clients in my job and how a Realtor should be guiding their clients."
Every day, she is thankful she made the leap. "This career suits me not only from the perspective of wanting to help people but because it plays to my strengths, which are being highly communicative and understanding my clients' needs in different situations," she says.
A resident of East Lakeview, Henry assists buyers and sellers in downtown Chicago and the North Shore. Currently she and her husband are also undergoing a full gut and restoration of a historic home in East Lincoln Park. An extensive project, they hope to be finished in late 2023 and it's been an excellent education in all things renovation and rehab.
A former two-sport college athlete, she loves to work-out, ski, and golf with her husband and spend time with their almost 2-year-old daughter, Collins.