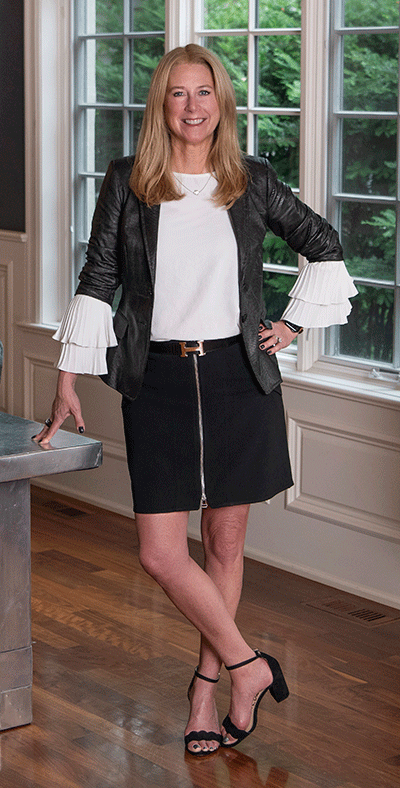 As the youngest of Tracy Anderson's three children was about to enter preschool, she decided it was time for a new career. Before kids, the stay-at-home mom worked as general counsel for a nationwide floral distributor. This time around, she needed a job that would not involve working 9 a.m. to 5 p.m. in an office. Her husband suggested real estate and it turned out to be a perfect fit. In 2006, she gave him her real estate license as a Valentine's Day gift.
With every client, Anderson focuses on determining their needs and providing them with the facts and data they need to make an informed decision on buying or selling a home in the western suburbs.
"I spend twice as much time listening as talking," says Anderson, founding broker of Hinsdale Compass Office. "You can learn so much more about someone's needs by being an active, empathetic listener."
She had her best year ever in the last 12 months, thanks to the "crazy market" with sellers getting multiple offers and buyers trying to stand out from the competition. In all the excitement, she hired her sister Jill Tabachka, a licensed real estate agent, as her assistant. "It has been a game changer for me and my business," says Anderson. "She anticipates what needs to be done and is proactively working to help me build our business." She also added another broker to the team, Bridget Negron.
Anderson is Relocation Certified and a Luxury Home Specialist. She has lived in the Chicago area her entire life and is an active member of several non-profit organizations in her hometown of Hinsdale. An award-winning broker, she has earned the Five Star Agent Award every year since 2011, was featured in the June 2020 issue of Top Agent Magazine and won multiple awards at her previous brokerage, including Hall of Fame Inductee.