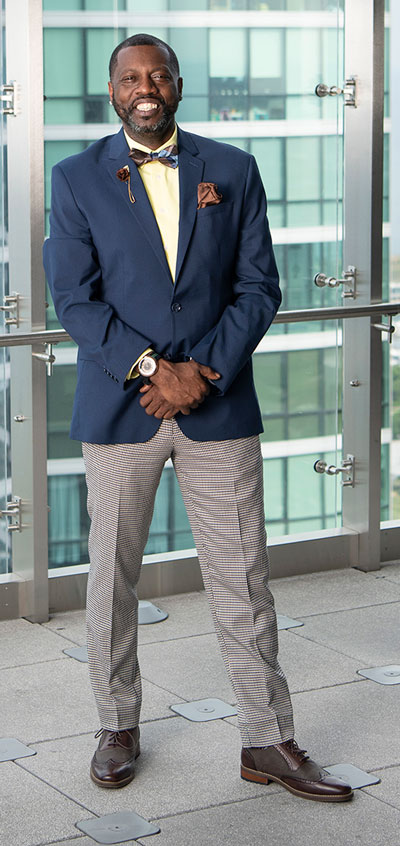 A consummate professional oriented toward customer service, Morris Hare has always had a passion for helping others and making dreams come true. As a broker associate with Baird & Warner, Hare is a relocation specialist working with first-time buyers, investors, sellers and developers throughout Bronzeville and the South Loop.
Prior to becoming a broker associate nearly three years ago, Hare worked as a garage hiker, parking cars in the South Loop area for over two decades. "Being a garage hiker taught me how to talk to just about anyone," he says, emphasizing how the position prepared him to take on a client-facing role in real estate. "My background has made it very easy to handle stressful situations."
This year, Hare started The Peoples Realtor Group with Baird & Warner in the South Loop. "I'm honored to have a team who believes in me," he shares. "They hold me accountable, and we support each other through challenging transactions by offering alternative perspectives and insights."
Taking an educational approach, Hare begins every transaction with a consultation, allowing buyers and sellers to ask questions and gain the confidence they need to navigate the path forward. "I strive to be patient and empathetic and work hard to make the process as stress-free as possible," says Hare. "It's also important to me to stay in close contact with all parties involved in the transaction, including attorneys, loan officers and inspectors, so nothing gets overlooked."
Hare is a member of the Chicago Association of Realtors and the Rotary Club of Chicago Citywide Service. His dream is to sponsor his own Amateur Athletic Union youth basketball team, and he aspires to leave a lasting legacy for his two daughters.