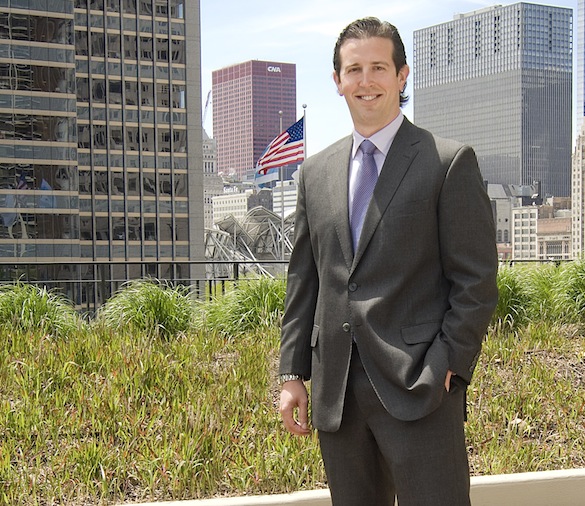 Matt Katsaros
Senior Associate | Jameson Commercial
The redevelopment of real estate, determining the highest and best use for property and the entrepreneurial spirit of the job are some of Matt Katsaros' favorite aspects of his career at Jameson Commercial. Last year was an incredibly successful year for Katsaros, as he was awarded the top company producer for Jameson, was a Gold Sales award winner (a CAR commercial sales award) and was a Top Multi-Family Producer (a CoStar Group, Inc. acknowledgment). Though he's already received several industry and peer accolades, Katsaros is striving to increase the company's market presence in the $5 million to $20 million property space, and hopes to capture an even wider audience of property owners.
Jameson Commercial prides itself on its 30-plus year history in Chicago commercial real estate, as well as its trusted relationships with large-scale investors, brokerages, management companies and financial institutions. "I represent all types of investors ranging from neighborhood landlords to private equity funds to financial institutions, in the disposition and acquisition of mid-market investment properties," Katsaros says. "My specialty is multi-family, failed/fractured condo buildings, and redevelopment projects."
Professionally Katsaros is also affiliated with REIA, CCIM, CAR's Good Neighbor Committee and CAR's Government Affairs Committee. When Katsaros isn't active in the real estate community, he enjoys playing hockey.