Typically, when top producer rankings circulate in the industry, a line is not drawn between solo top producers and team leaders; they both earn spots on the same awe-inspiring lists based on volume. This uneven playing field can be a source of frustration for individual top producers who are fully involved in every transaction, from beginning to end, knowing they are competing against team leaders who, by the very nature of teams, report subordinates' production numbers under their own name.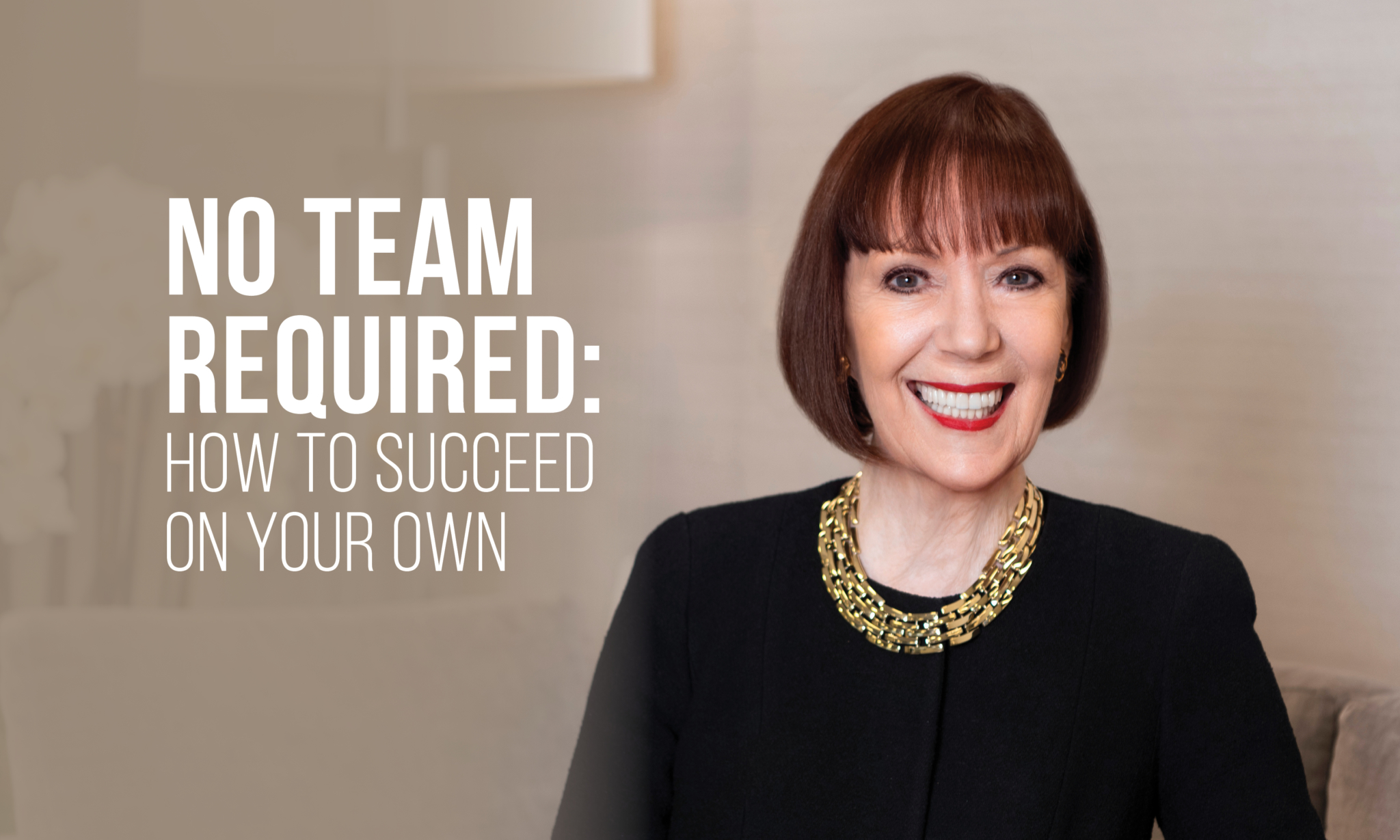 But it's not just about appearances. This situation can actually create a hurdle when prospective clients, who might use a ranking to help them decide on representation, do not know how a list was compiled. Fortunately, Midwest Real Estate Data, LLC moved to change this disparity last spring by giving members the option of logging transactions under a team identification number. However, whether or not they do it is up to them; it's strictly voluntary.
"This depends on teams taking the time to identify as teams within our system," said Rebecca Pearson, director of marketing and communications at MRED. "We continue to promote the new options and features to set up and manage teams within MRED. The number of teams identifying as teams continues to grow; however, we know there is a lot of opportunity for more teams to identify" as such. (See more on this topic on here).
Though the lines may remain blurred for a while, the solo top producers we spoke with are clearly focused on the process of helping clients buy and sell homes, and not only on the outcome. With humble candor, they explain how they manage to stand out from the manpower-heavy competition.
Choosing to go it alone
Although Janet Owen has a great deal of respect for teams, it's not the way she chooses to work. Owen, luxury residential broker at Berkshire Hathaway HomeServices Chicago, holds the record for the two highest sales ever in the MLS: She sold 1955 N. Burling St. in Chicago for more than $13.3 million on December 29, 2015, and 1950 N. Burling St. for $11.9 million on August 21, 2018.
When asked if she would ever consider starting or joining a team, she always answers no. "I don't want to spend my time hiring and firing people, in team meetings, or coordinating the team," she said. "I want to spend my time with my clients."
Quality, not quantity is important to Owen. "We do so many things on a daily basis, returning phone calls immediately and being there. I couldn't do that if I had 30 or 40 listings." For that reason, she limits the number of listings she holds at any given time. "Clients like the idea of being one of 10 clients rather than one of 30," she said. "They appreciate the service. Sometimes they wait for me."
Tim Salm, senior vice president of sales at Jameson Sotheby's International Realty, has purposely not joined a team either, even though he's been approached about it many times. "I like to keep my hand on everything and really quality control all of it," he said. "It's a very white-glove experience."
That said, he does occasionally team up with a couple of agents he has worked with over the years when it comes to larger developments or more complicated properties. In those cases, they'll co-list everything in the MLS. "I've had my makeshift team when needed," he said.
Similarly, forming a team is not something Connie Dornan, senior broker at @properties in Glenview, is considering at the present time. "I like to have that personal interaction with clients," she said. "They have chosen me for a reason. … I think with the team concept, a lot of that personal interaction gets lost."
Putting support staff to work for you
To be fair, most top producers don't go it alone entirely. Throughout her career, Owen has had an assistant to take care of all the behind-the-scenes work, making her available to assist buyers and sellers of luxury properties in the Streeterville, Gold Coast, Lincoln Park and Lakeview areas, where she does most of her work.
Salm operates the same way. He has had a full-time assistant, a licensed real estate professional who can stand in for him whenever necessary, for most of his career. "It frees up your entire life to focus on the core: generating the business and servicing the business," he said. "Letting an assistant come in and work in tandem with marketing, managing the schedule and appointment confirmations — it's vital stuff but not income-producing on its own. You need somebody to handle it for you; otherwise you're spending way too much time dealing with minutiae."
---
Also in this issue
Busting the myths of top producer status
Survey: Real talk on top producers
How new MLS features could change top producer lists
---
This setup allowed Salm to pay close attention to 1939 N. Howe St., which turned out to be the second most-expensive listing in all of Chicagoland last year at $5.5 million. Salm said he sold the property in just a few months for a downsizing empty nester after it was previously on the market with another broker. Located on one of the best blocks in the city, the scale of the property was tremendous, he said. "Most of the rooms opened onto a gorgeous center courtyard with a stunning fountain, flooding the home with sunlight," he recalled.
High-end listings like that one garner a lot of media attention, which is why many prospective clients and even fellow agents may not realize that Salm works in all price points.
Dornan does too, even though the majority of her listings are $1 million plus. Like Salm and Owen, she has support staff assisting her. Dornan enlists the help of a full-time administrative assistant, a stager, and a runner who handles "concierge services," such as delivering brochures, picking up earnest money, posting advertisements about open houses, placing fresh booties by the door at showings, checking in on vacant listings and meeting contractors at properties when sellers are unable to do so.
Dornan credited @properties' full-service marketing and advertising department for helping her level up when it comes to her numbers. "Before I came to @properties, I was hovering around $20 million," Dornan said. "Within my first year at the company, my business grew by 30 percent because of the advertising and marketing support they provide me."
Owen feels the same way about the Berkshire Hathaway HomeServices staff, who assist her whenever she has questions or needs regarding marketing, technology and legal issues. "They are the team that is behind me," she said. "They provide everything I could possibly need."
Owen does engage in her own marketing projects, too. For example, she's developed the Owen Report, a monthly e-newsletter that reveals all the properties in each of her territories that sold in the previous month, including days on the market and sold-for price.
"Every single Owen Report results in a call of some sort to list properties, ask questions or touch base to say they appreciate the information," she said.
View from the top
How does a top producer know they've made it? It's not as cut and dried as you'd think.
All three of these brokers say maintaining top producer status is not something they think about; they just go to work and give it their best every day. Indeed, it wasn't until Owen and Salm started earning awards for productivity that they really felt like they'd made it.
"I started doing this at 22 years old," Salm said, noting that was nearly two decades ago. "I came in wanting to prove myself, to make it in real estate. Once you dive in, keep your head down, do the work and the company presents you with awards, you think, 'This is working. This is actually what the goal was."
For Dornan, the realization of top producer status happened when calls consistently started coming in from prospective clients who recognized her success and requested that she come to their homes to give them a price analysis.
Teams: An emerging trend becoming cemented reality
As an organizational concept that's still working itself out in the industry, teams can take some getting used to for solo top producers. Salm does not have any qualms about working opposite of a team, as long as the group is properly organized and communicates with each other on a regular basis. "Most times, it's a smooth-running machine," he said. "When you constantly have to explain what is going on, that is frustrating."
Dornan has had a hard time reconciling with the team model. "There's always a sense of confusion," she said, noting when she goes into a listing, she never knows whom she's dealing with, the lead broker or someone on their team. "I don't like having that sense of confusion for my clients or for other brokers."
Sometimes, this is a selling point for those who don't work on a team. Salm said a lot of sellers have called him specifically because they do not want a team and they want one person to be accountable for the transaction. "They make it clear upfront," he said. "They want hands-on service, which is what we provide."
For Owen, it's the inconsistency of dealing with different team members throughout a transaction that's troublesome. "It makes negotiating more complicated if you have to remind the team leader, who wasn't at the showing, that the client loved it," she said. "It causes a bit of a disconnect."
Addressing the elephant in the room, all three brokers agree MRED's efforts to separate teams from individuals when reporting production will make the overall system more equitable. "If a team has 50 listings in a year and sells 50 listings, I cannot compete because I don't have 50 listings," Owen said. "It's two different categories, two different ways of doing business."