This week in Chicagoland real estate: Sears, Hancock sale fizzles and more
by Scott Klocksin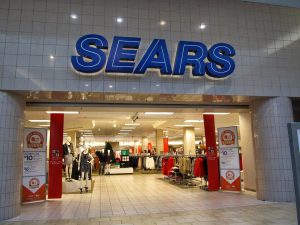 A deadline for any prospective buyer of Sears Holdings passed Friday afternoon, leaving the 125 year-old Hoffman Estates-based retailer with an uncertain future. The real estate impact of Sears' plight was underscored as news broke that it will close 80 remaining Sears and Kmart stores across the country following a season of weak holiday sales. Two of the closures are in Illinois, though neither is in the Chicagoland area. Earlier this month, Sears Chairman Eddie Lampert proposed buying the company, along with much of its real estate footprint and several of its licensed brands as well as inventory, via a $4.6 billion deal through the hedge fund he manages, ESL Investments.
Sears filed for Chapter 11 bankruptcy protection in October, in an effort to save itself. At the time, it announced that it would close 142 stores around the country by the end of the year. The failure to find a buyer is one more reason that the word "when" rather than "if" may be appropriate to use in discussing the eventual demise of the retailer, which was founded in Chicago in 1893.
In other local real estate news:
Sterling Bay will back out of its roughly $400 million bid to buy the office and parking portions of the John Hancock Center. It's not yet known what led to the collapse of the deal, which was first reported last Friday. The 100-story skyscraper is owned by the Hearn Companies, which recently dropped the Hancock name in favor of referring to the building only by its address, 875 North Michigan Ave. However the company will continue to look for a purchaser for the naming rights of the iconic building. Sterling Bay has no shortage of other properties nearby, including an interest with JDL Development in One Chicago Square, a 76-story mixed-use complex a few blocks away, which was recently cleared to break ground.
The River City condominium complex has sold in a deconversion deal to Marc Realty Capital and The Wolcott Group, and is now officially the largest such deal in a city that has seen many of them in recent years. The deal to sell the 449-unit building closed in late November, after years of back-and-forth between condo owners and its prospective buyer. The sale price was $90.5 million. Plans for the South Loop property's second life as an apartment building include a new lobby and fitness center, as well as coworking space. Work is scheduled to start in early in 2019.
Now for some retail-related news that may be a bit cheerier what preceeded it. A lease has been signed in the Northbrook Court shopping center in Northbrook by a youth sporting facility for kids. Hi-Five Sports will fill 14,000 square feet at the shopping center, in space that had been a sporting goods retailer. There will be a basketball court and space for football, baseball, floor hockey and soccer. The mall's ongoing facelift also has a residential component: Owner Brookfield Property Partners also plans to raze a space that had been occupied by Macy's and build 300 apartments.